What is My Car Maintenance Schedule?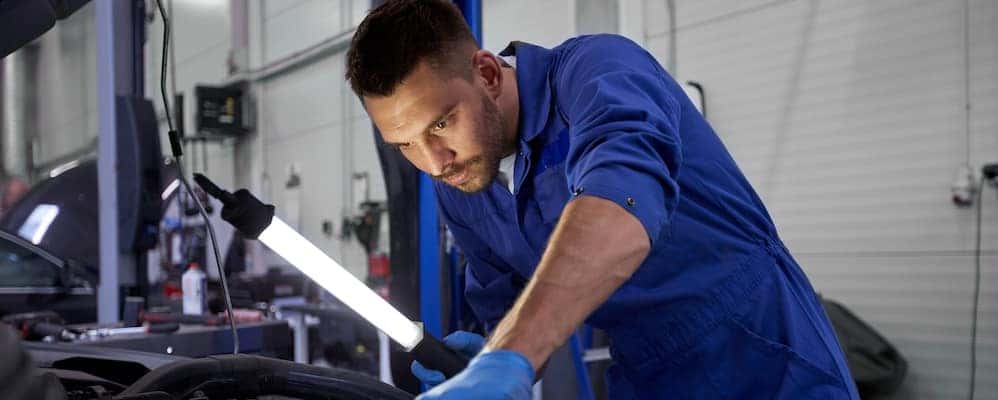 Once you've purchased a new or used car in the Cedar Creek area, your journey has just begun. Keeping your vehicle running for years to come means you have to properly maintain it. For most vehicles, there is a general maintenance schedule you should follow. Based on varied mileage and time, there are a number of suggested services to ensure your vehicle and its parts are in the best condition.
Every Three Months or 3,000 Miles
At the 3,000 mile or three month mark, perform these maintenance checks:
Fuel Filter
All interior and exterior lights
Automatic transmission, power steering, and wiper fluid levels
Air filter and engine oil
Hoses, belts, and exhaust
Tire wear and tear, tread, and pressure
Every Six Months or 6,000 Miles
Along with the above maintenance checks, perform these checks and tasks at the 6,000 mile or six month point:
Polish your car
Windshield wipers
Car battery and cables
Chassis lubrication
Every 12 Months or 12,000 Miles
Once a year, at least, you should have the following checks done, along with the three-month and six-month services:
Transmission fluid levels
Steering and suspension
Brake system
Coolant levels
Every Month
In addition to the above intervals, there are maintenance checks you should do each month:
Check to see if the check engine light is on
Clean the interior and exterior
Make sure all the interior and exterior lights work
Check tire pressure and tread
Make sure windshield wiper fluid is filled
Why Follow a Car Maintenance Schedule?
It's easy to forget that our vehicles require routine maintenance to function at optimal levels. While you should be checking your oil frequently, we don't always have time to. By keeping up with a maintenance schedule, you decrease the risk of minor and major issues and breakdowns on the Del Valle streets. Not only does this practice keep you safe on the roads, it'll also save you money down the road.
Take Advantage of the Sames Bastrop Chrysler Dodge Jeep Ram Service Department
Schedule an appointment with our expert service department when you are due for your next maintenance check-up. We'll make sure you are back on the road in no time. Contact us with any questions you may have or to schedule an oil change, and don't hesitate to check out our rotating Mopar coupons. From jumpstarting a car to used car leases, we're ready to help you!
More From Sames Bastrop Chrysler Dodge Jeep Ram
The 2020 Jeep Wrangler remains the rugged classic that can climb hills and kick up the dust off-road, but it's no longer the uncomfortable bare-bones vehicle of the past. With comfort features, the latest in driver technology, and loads of interior cargo space, the new Wrangler can get you comfortably off-road from Bastrop or make…

What is the RAM 3500 towing capacity? The 2019 RAM 3500 is arguably the most powerful pickup truck you can get. It handles the heaviest equipment and the toughest, most critical jobs in the Bastrop area with your choice of two available engine options, and strength to handle tens of thousands of pounds. Need RAM…

It didn't take long for the 2020 Jeep Gladiator to make waves across Bastrop and Giddings, and drivers all over are looking for specs and pricing info. Are you looking to learn more about the available Jeep Gladiator engines? Sames Bastrop Chrysler Dodge Jeep Ram is here to help! Learn all about 2020 Jeep Gladiator horsepower, towing capacity, mpg, and…