How Often Should You Change Your Oil?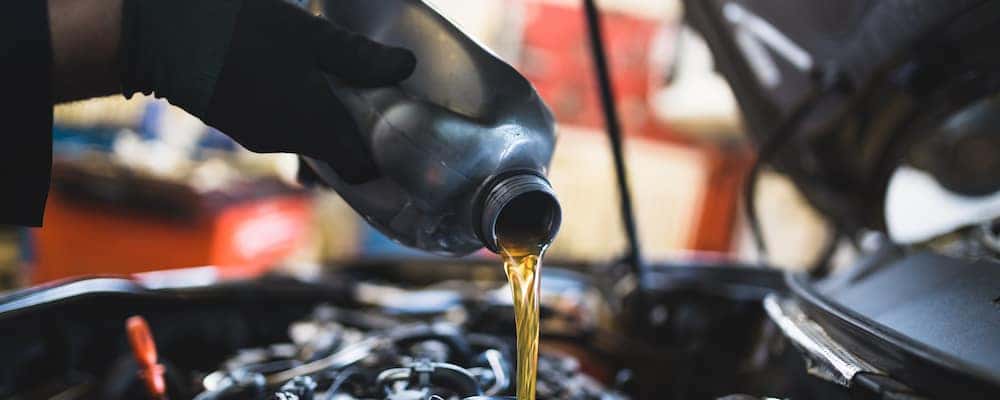 To maintain vehicle health, oil changes are critically important. Oil changes used to be recommended once every 3,000 miles, but advances in oil and engine technology have helped to extend those intervals. Most new vehicles on the road today should have oil changes between 7,500 and 10,000 miles. For specific instructions on oil change intervals, always remember to consult your owner's manual.
Oil Change Frequency Guidelines
Certain vehicles will require oil changes sooner than the prescribed 7,000-10,000 mile guideline. Driving habits and job needs may pertain to this, so if your Del Valle driving involves any of these on a regular basis, contact Sames Bastrop Chrysler Dodge Jeep Ram to inquire about oil changes:
Off-roading
Commercial use
Racing
Heavy towing
More Oil Change Tips
Read through some of these oil change facts before visiting our service center near Bastrop. If you have questions, you can contact our service department.
Oil breaks down over time even if the car isn't in use. Even if you don't drive often, you should change your oil twice a year at the very least.
Have your oil filter replaced when having your oil changed. Our parts department can help you find an oil filter if you're doing a DIY oil change at home.
Check your owner's manual to determine if you need conventional or synthetic oil. Synthetic oil costs more money, but a number of vehicles require it.
How Often Should I Check My Oil Level?
For a good baseline, check your oil level once a month to detect any problems early on. Check for things like changes in the oil's color and the appearance of any small, metal particles in the oil itself. These can both be signs of much more serious issues. If you're low on oil or need any other service, schedule service at our Cedar Creek dealership today!
Turn to Sames Bastrop Chrysler Dodge Jeep Ram for Oil Changes
We offer excellent pricing on our oil change service and have a wide selection of Mopar coupons for your Chrysler, Dodge, Jeep, Ram service needs. Review our car maintenance schedule, learn how to rotate tires at home, find out how to jumpstart a car, or come visit us today for more service tips or information about RAM 3500 towing capacity! We're ready to help teach you everything from how to check your oil to car finance!
More Service Tips Sames Bastrop Chrysler Dodge Jeep Ram
To maintain vehicle health, oil changes are critically important. Oil changes used to be recommended once every 3,000 miles, but advances in oil and engine technology have helped to extend those intervals. Most new vehicles on the road today should have oil changes between 7,500 and 10,000 miles. For specific instructions on oil change intervals,…

Once you've purchased a new or used car in the Cedar Creek area, your journey has just begun. Keeping your vehicle running for years to come means you have to properly maintain it. For most vehicles, there is a general maintenance schedule you should follow. Based on varied mileage and time, there are a number of…