RAM 1500 Seat Covers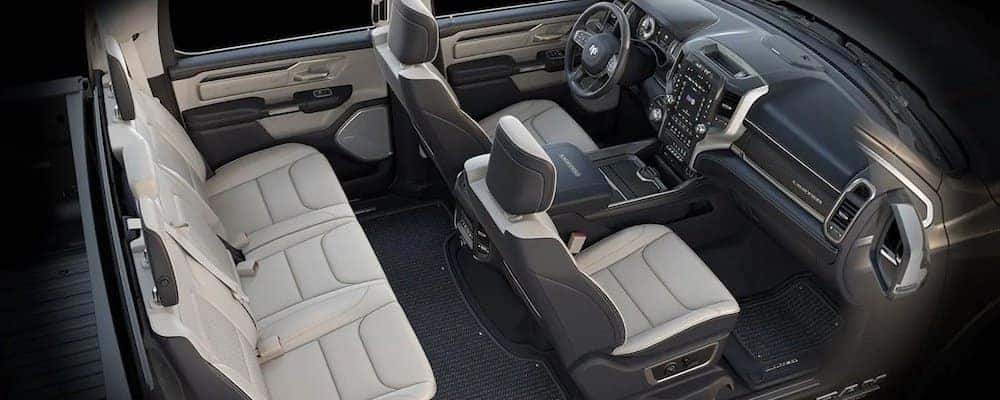 Owning your vehicle means you can customize it exactly how you see fit. Upgrade the engine, enhance the exterior look, or anything in between. RAM truck owners in Bastrop know how quickly their truck interior can get dirty. That's why the RAM 1500 seat covers are a great option to keep your seats clean while adding a little flair on the inside.
Customize Your Interior with RAM 1500 Seat Covers
You can find seat covers for the front and rear seats, and these vary depending on the RAM 1500 seat size, as well as which trim level you have. You can select from custom fit seat covers, prefabricated seat covers, or seat armour.
RAM 1500 seat covers come in a wide range of materials like neoprene, cotton blends, and leatherette. This way, you have plenty of options depending on what you'll use the seat covers for. Whether it's work in Del Valle, or a family trip around Giddings, these seat covers can match your needs effortlessly.

You can also find Weathertech seat protectors. These are made with heavy-duty construction that prevent dirt, mud, spills, and more from ruining your upholstery. These are excellent choices if you have kids or pets, thanks to the tear-proof, waterproof material and finish.
Hammocks, covers, and protectors are other great seat cover options if you have one or more dogs. Cleaning dog hair or mud off your seats is time consuming and challenging. Opt for one of these covers, and your pet can ride comfortably in the backseat and you won't have as much to clean up afterwards.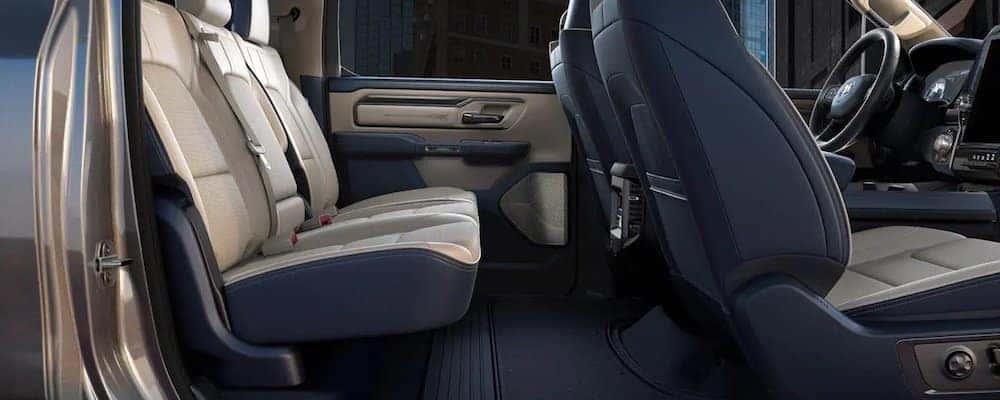 Upgrade Your RAM 1500 at Sames Bastrop Chrysler Dodge Jeep Ram
From impeccable towing capabilities, to competition crushing numbers, to fuel economy, and interior design, the RAM 1500 has it all. Once you're ready to upgrade your new RAM 1500, visit our RAM dealership near Bastrop to get started. If you have any questions or concerns, please don't hesitate to contact us! Whether you want to learn about RAM accessories, or the Dodge Journey interior, we're happy to help!
More About RAM 1500 Features
The all-new 2019 RAM 1500 was designed with efficiency in mind. Because of this, it can reach up to 20 mpg city/25 mpg highway with its 3.6L V6 Pentastar engine, eTorque capability, and front-wheel drive. No matter which configuration you select, you won't be disappointed with the RAM 1500 gas mileage. Explore its mpg estimates…

Owning your vehicle means you can customize it exactly how you see fit. Upgrade the engine, enhance the exterior look, or anything in between. RAM truck owners in Bastrop know how quickly their truck interior can get dirty. That's why the RAM 1500 seat covers are a great option to keep your seats clean while…

Wondering how much the RAM 1500 can tow? With the right equipment, the light-duty RAM 1500 has a maximum towing capacity of 12,750 pounds. This capacity grants the 1500 Best-in-Class V8 Engine Towing. The All-New 2019 RAM 1500 offers improved capabilities over the previous model year along with better fuel economy. Read on to learn…